A bit more about me
Sworn translator
My name is Eva Llanos García, and I hold a degree in Translation and Interpreting by the University of Málaga.
I got my sworn translator's certificate for English and Spanish by the Spanish Ministry of Foreign Affairs more than 20 years ago, specifically in 1998.
Since then, I do sworn translations of all kinds of official documents, certificates, academic transcripts, medical reports, correspondence, degrees, etc.
I work on my own and I deal directly with clients, without intermediaries. This allows me to communicate easy and quickly with my clients, and to offer a 100% personal experience.
How do I work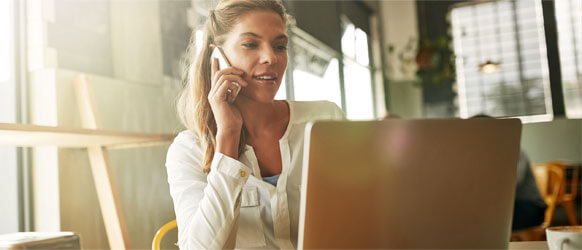 01
Please fill in my form and send your document in Spanish or English.
02
I will send you my quote and, once you accept it, you'll need to pay for the translation via bank transfer, bizum or Paypal.
That's it! Your translation will be on its way!
03
You will receive via email or WhatsApp your documents translated, signed by hand and stamped with my personal seal. This digital copy will also be signed with my digital certificate, which makes it legally valid for all Spanish institutions. You can of course ask to have the printed copy sent on regular post.
FAQ
How can I receive a quote for a text?
You just need to fill in our form and attach your files.
It's that easy!
How long will I need to wait for my quote?
You will have your quote in your email within a few hours.
"Normal service" takes between 48 and 72 hours
I need an urgent translation, is that possible?
We offer an urgent translation service to have your translation done in 24 hours.
If you need it even more urgent, please let us know.
Do you treat documents with confidentiality?
Yes, indeed. Your documents are kept strictly confidential at all times.

EVA LLANOS